About

We are all blended with a swath experiences; walking, breathing, thinking creatures full of insight and emotions expelled through every single pore. Our aura illuminates spaces of darkness and drives ideas through vision, endowing minds with fragments of personality shimmering through a kaleidoscope of colour.
Turks and Caicos Islands' based artist Hezron Henry's work is an exploration of this, via acrylic and digital painting; adapting traditional painting mediums to his signature style. His art is laden with vibrant colours and a link is established highlighting the emotive power of colour.
His passion is honest artistic expression, creating an experience people can enjoy and connect with on an ethereal level.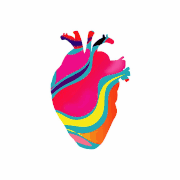 Select Achievements/Exhibitions/Publications/Projects
2020 - Island Fiction Illustration, Turks and Caicos Magazine, Edition 23
2020 - Exclusive Evening of Art Exhibition, Group Show, Providenciales
2019 - Across Boundaries Exhibition, Group Show, Trinidad and Tobago National Museum
2019 - Apparel Collab, Konk
2019 - Island Fiction Illustration, Turks and Caicos Magazine, Edition 22
2019 - Exclusive Evening of Art Exhibition, Group Show, Providenciales
2018 - Fabric Prints, bēchë 2019 Collection
2017 - Feature, The Next Level 2017 Publication
2017 - Winner, Wacom The Next Level Competition
2017 - The Next Level Exhibition, Group Show, Sydney, Melbourne & Auckland
2017 - EP Cover, Maskanoo, Lady Livz