About

We are all blended with a swath of experiences; walking, breathing, thinking creatures full of insight and emotions expelled through every single pore. Our aura illuminates spaces of darkness and drives ideas through vision, endowing minds with fragments of personality shimmering through a kaleidoscope of colour.
Turks and Caicos Islands based artist of Indo/Afro Caribbean descent; HezronH, explores this concept via fine art and illustration. His body of work consists of acrylic on paper, canvas and digital painting; adapting traditional painting mediums to his signature style. His artwork is characteristically laden with vibrant colours which serve to highlight the emotive power of colour.
He believes that it is essential that artists make no apologies for their work; his passion is an honest artistic expression, creating an experience people can enjoy and connect with on an ethereal level.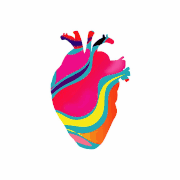 Artist Statement

As an artist my aim is to delve into the concept of identity via the depiction of figurative portrait art. Using focal points of the face to bring across the emotions of the subject in relation to the idea I seek to project. This idea however is not one that is preached; it is a conversation, a dialogue between the subject, the viewer and myself.


The art explores facets of identity through the lens of colour, culture, individuality in society and the community as a whole. Through the use of colours in my art I present a visual language that appears chaotic and disorienting but as a whole the precision can be realized through a macro view and its scale revealed.


It is a work that beckons the viewer to be invested in the subject, in the idea, in the heart of the narrative presented visually. It also creates an avenue by which they project facets of their own character into the work, and it becomes a reflection of their lived experience. I capture their essence and show it to the world, the struggles and the hope of the spirit 's undying chase.



Select Achievements
2023 - Curators' Picks: Emerging – Artsy
2023 - Curators' Choice: Atlantic World Art Fair
2023 - Atlantic World Art Fair 2023, Black Pony Gallery, Artsy
2023 - Print It!, Group Exhibit, Leeds, UK
2022 - Caribbean Metaverse Art Week, Decentraland
2022 - Deus: The Quest for Divinity, Solo Show, Black Pony Gallery, Artsy Viewing Room
2021 - Expression Against Oppression, Group Exhibit, SaveArtSpace, Portland
2021 - Exclusive Interview Feature, Beautiful Bizarre
2021 - Cover, Turks & Caicos Directory, Yello Media Group
2021 - Feature, Curatorial Vol 3: Leaders in Comtemporary Art
2021 - Art Takes, Group Show, Ki Smith Gallery (in collab with SeeMe), New York
2020 - Island Fiction Illustration, Turks and Caicos Magazine, Edition 23
2020 - Exclusive Evening of Art Exhibition, Group Show, Providenciales
2019 - Across Boundaries Exhibition, Group Show, Trinidad and Tobago National Museum
2019 - Apparel Collab, Konk
2018 - Flagship Fabric Print, bēchë 2019 Collection
2017 - Feature, The Next Level 2017 Publication
2017 - Finalist, Wacom The Next Level Competition
2017 - The Next Level Exhibition, Group Show, Sydney, Melbourne & Auckland