News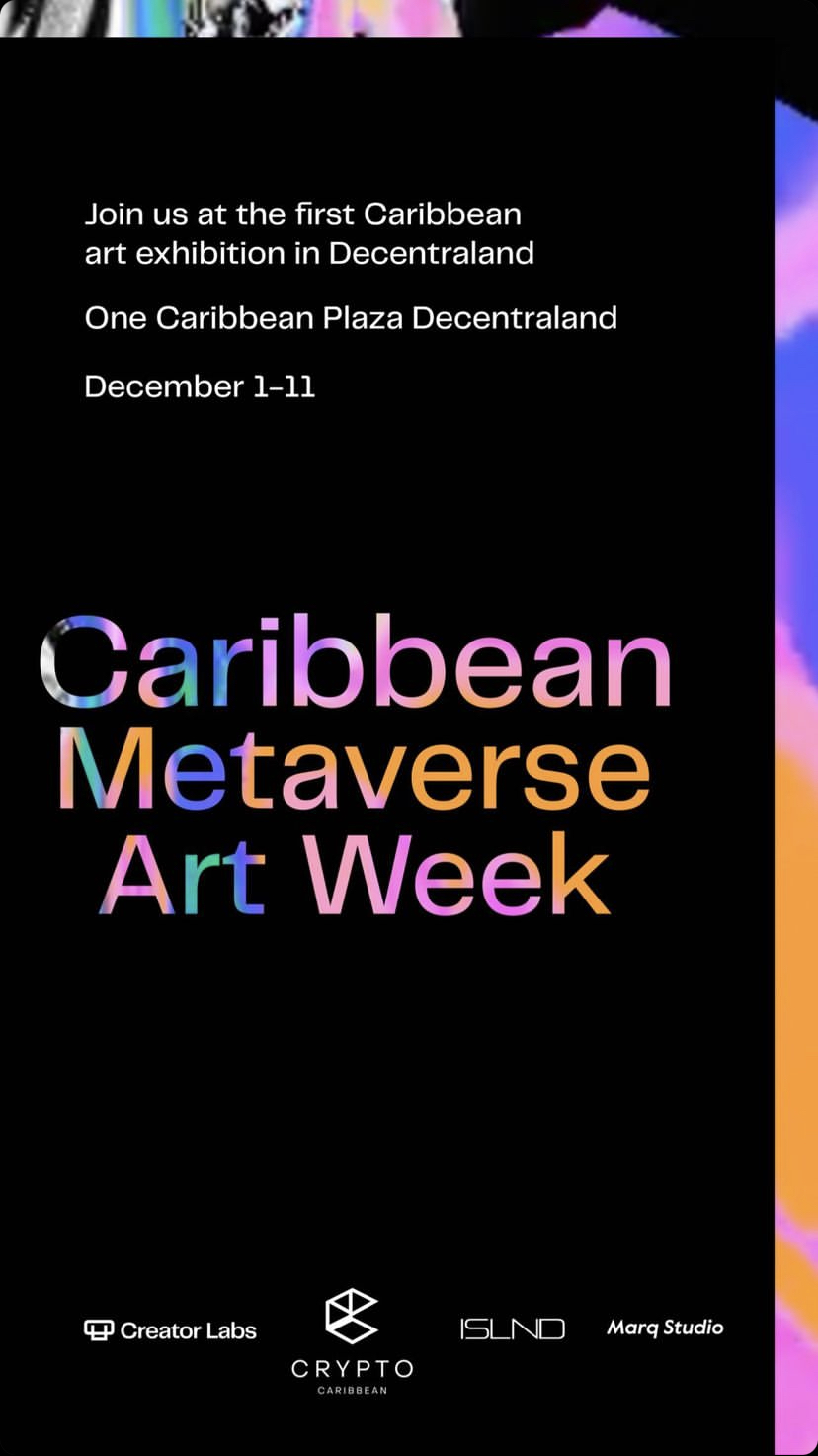 This December the highlight of One Caribbean Plaza is undoubtedly Caribbean Metaverse Art Week, showcasing a handful of incredible Caribbean artists in Decentraland. The link below will be clickable on December 1st for our opening night. Please use your desktop along with Google Chrome, and feel free to jump in as a guest, or connect your MetaMask (if you have one) to login.
If you do login through MetaMask there will be exciting Decentraland digital wearables and attendance tokens to claim!


Opening Night:
December 1st 6:00pm EST hosted with Crypto Caribbean
Viewings:
1st - 11th of December
Featured Artists:
Rodell Warner, Zoe Osborne, Guavadeart, Nicholas Huggins, HezronH, Wyatt Gallery, Stephanie Telemaque, Sekani Solomon, Javaughn Forde, Marc Lewis, Kelly Ann Bobb, Di-Andre Caprice Davis, Varkito Garcia.
DJ Set: YIDAH
Artist Interview Host: Crypto Caribbean

JOIN EXHIBIT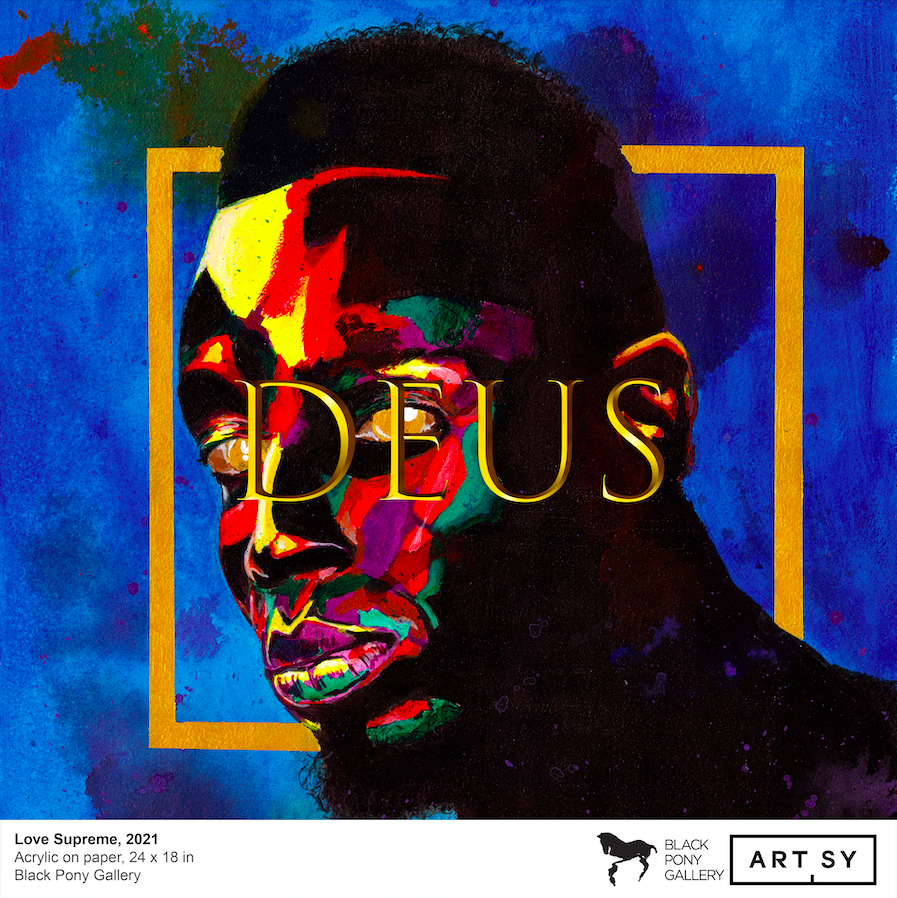 K
nown for depicting his subjects bathed in saturated colours, HezronH presents select works from his DEUS collection on Artsy in collaboration with Black Pony Gallery. The works transpose the western depiction of the archetypical medieval and renaissance central figure with a BIPOC protagonist, offering commentary on their place in the wider narrative of modern social/class structure and its relationship to communication with the divine.

Black Pony Gallery based in Bermuda presents a perspective on the contemporary art world of the Atlantic and artists challenging the definition of traditional 'Island art'. The visual art movement in the Atlantic World is rich with talent and has so much to offer. Black Pony Gallery intends to gain awareness of and appreciation for these artistic voices. Featuring emerging to established artists who reside in the Azores, Bermuda, Cuba, The Bahamas, Cayman, and most recently Turks and Caicos Islands; the gallery aims to participate in international exhibitions, fairs, biennials, and projects that elevate art from the Atlantic World. Black Pony Gallery is produced by Lisa Howie, former executive director of Bermuda National Gallery, and founder of the Atlantic World Art Fair.

The exhibition goes live on August 12th, 2022, on Artsy.