News
TOKYO GLOBAL ART AWARDS 2021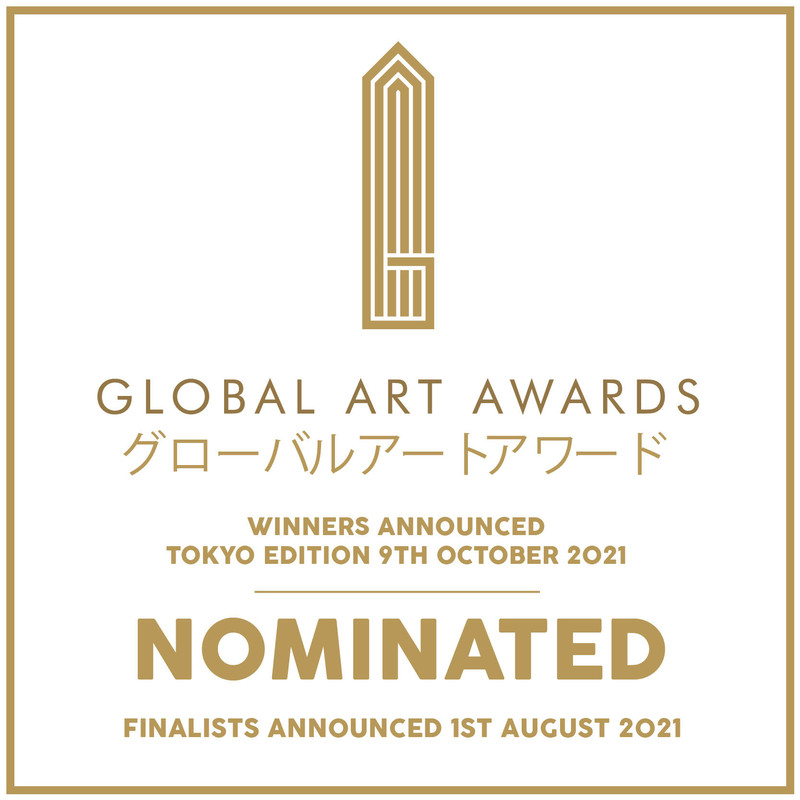 Excited to announce being in the running for Tokyo Global Art Awards 2021!
To vote for finalists click below and search for "Sovereign":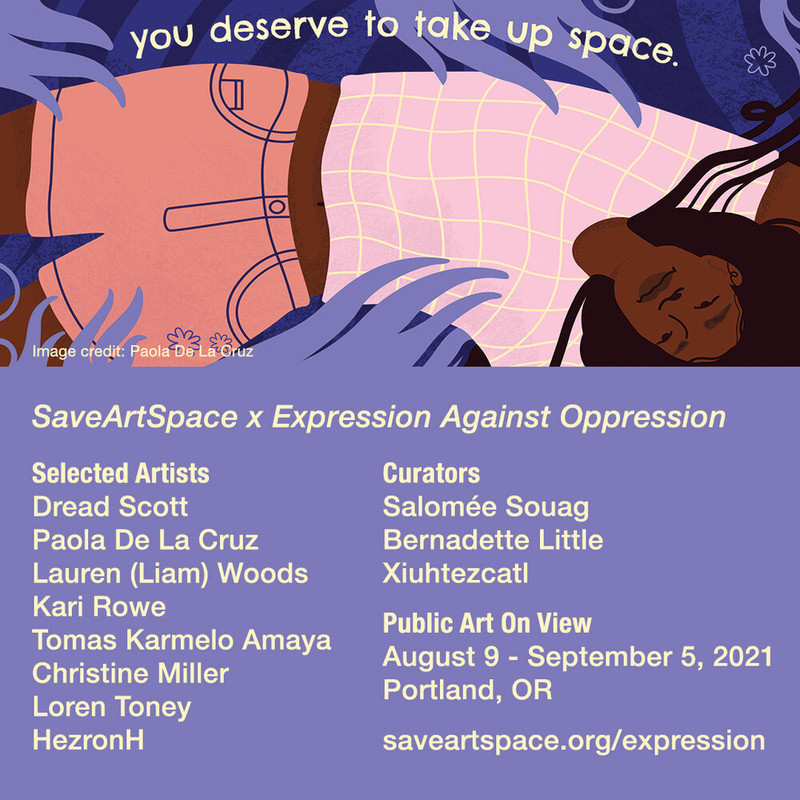 We're proud to announce participation in the upcoming public art billboard exhibition titled Expression Against Oppression in Portland, Oregon, USA hosted by SaveArtSpace in partnership with Expression against Oppression and support from The City of Portland.

It is a space for BIPOC creatives to have the tools to the creative and be connected to projects happening around social justice. The mission is to elevate Black and POC creatives to see the power in their work and art and to build a community that fights for justice and equality. Seeking to create and design safe playground spaces in marginalized communities and elevate black and brown creatives all over the world.

Founded in 2015, in Brooklyn, NY, SaveArtSpace is a non-profit organization that works to create an urban gallery experience, launching exhibitions that address intersectional themes and foster a progressive message of social change. By placing culture over commercialism, SaveArtSpace aims to empower artists from all walks of life and inspire a new generation of young creatives and activists. Since 2015, SaveArtSpace has installed the artwork of 346 artists on 643 advertising spaces in 35+ US cities, coast-to-coast and London, UK. The exhibition is curated by Salomée Souag, muralist, designer, and founder of Expression Against Oppression; Bernadette Little, designer and art director on the Adidas Global Brand Design team; and Xiuhtezcatl, multifaceted performer and Hip-Hop artist.
SaveArtSpace will launch public art installations for selected works on 22 feet billboards; Hezron's art will join 7 artists' works in several locations around the city of Portland and will run from August 9 2021 to September 5 2021.

UPDATE: Installations delayed until August 16 2021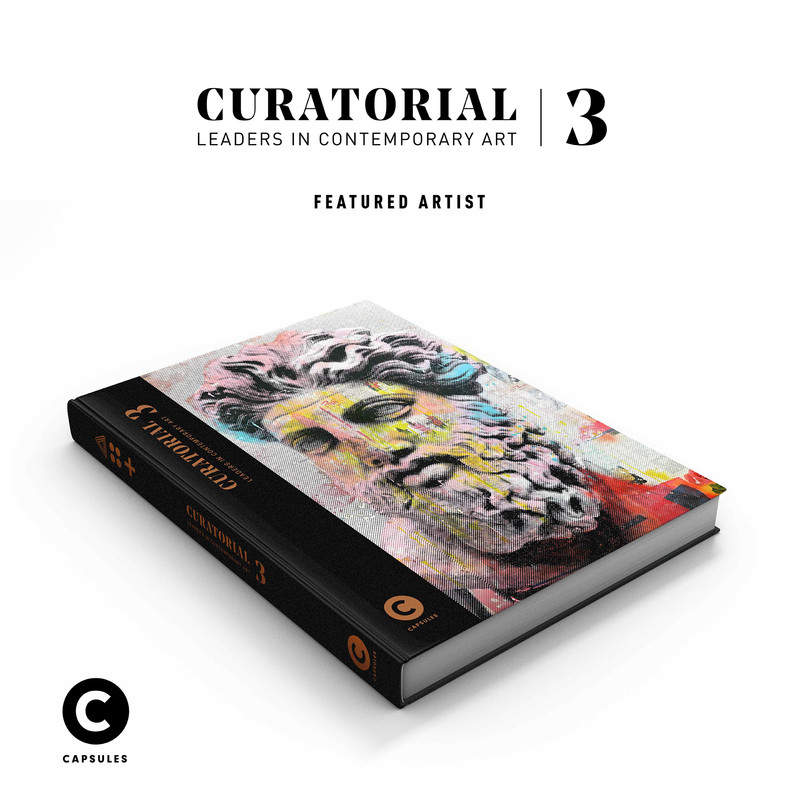 We're excited to announce our upcoming feature in Curatorial Volume 3, Leaders in Contemporary Art; a captivating documentation of today's leading contemporary artists showcasing current artwork of the highest calibre.⁠ This book takes a look at the creative practices of artists working in multiple disciplines from around the globe. Curatorial Volume 3 highlights the varied and dynamic use of media and techniques, as well as trends shaping today's visual culture. It is an essential guide for marketing and design teams, interior decorators, art buyers and creative practitioners who want to connect and collaborate with influential contemporary artists.⁠
The publication is distributed to interior designers and decorators working in residential and commercial projects, ad agencies and record companies including Warner Bros, Universal Music, Sony Music, BookMark (a global WPP agency).

All proceeds will be donated to BookAid International




ART TAKES 2021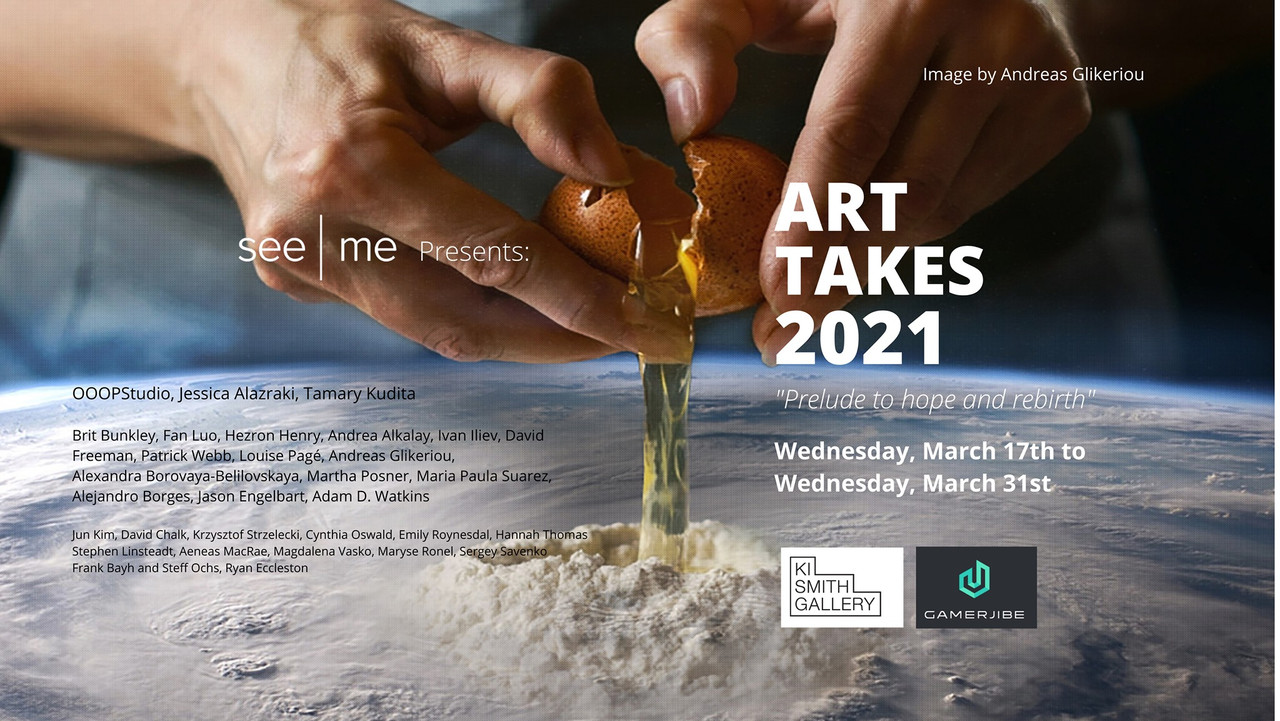 Excited to announce participation in the upcoming group exhibition sponsored by SeeMe art community; Art Takes 2021. The Exhibition will be presented in two venues, a live, physical exhibition in New York City and also in an immersive and highly interactive virtual experience in which artists will "host" and interact with an audience of artists, collectors, and enthusiasts. SeeMe is an exclusive international community of creatives that has hosted dozens of exhibitions since 2012, from New York City to Art Basel Miami to The White House to The Louvre in Paris. Select work from the Tears of the Trouvadore and Crown collections will be available for viewing.

'Art Takes 2021' will explore the ways in which artists, adapt and re-envision; how they employ their art to create new ways to communicate and offer perspective - ways that are cultural, political, and personal.

Through open call competitions SeeMe uses a competitive process to identify, select and support the best emerging artists around the world and give them access to a global audience. SeeMe's competitions are totally merit based and include thousands of artists from over 35 countries globally. The judging is blind and includes art world luminaries from Sotheby's Institute, Meural, Twitter's Art Program, The Yard, Standard Arts, and others along with major art critics like New York Magazine's Jerry Saltz.

NEW YORK CITY, USA, 17-31 March 2021, Ki Smith Gallery
GAMERJIBE.COM, 21-23 April 2021, Gamerjibe Platform